What To Ask Top Real Estate Companies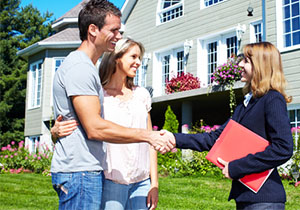 Hiring top real estate companies can save not only money but also two precious assets: time and peace of mind. Inexperienced buyers often make the mistake of making their first business on their own, what causes them losses of money or legal problems which are hard to leave. Buying or selling a home is a big financial investment which can cause both satisfaction or anxiety.
1. How long have you been working in real estate and with this agency? Let's face it; experience is invaluable. When buying or selling, you want to hire an expert, not a novice. You also want someone who has been with an agency for a good amount of time, or at least has been in the area for many years. A top real estate agent that knows the location well gives you the upper hand in seeking property and making negotiations. Newly licensed realtors can be helpful if you're seeking trendy hotspots, but be sure that they are well versed in legalities, or at least are not afraid to ask for help from mentors.
2. How much? This might be a good question to save until the end, but it is important. Top real estate agents are expert negotiators, so the first percentage they quote doesn't have to be set in stone.
For buyers, it varies between %1 and %4. Sellers generally pay more depending on if they must cover the buyer's agent as well. Don't be afraid to decline an offer and move on.
3. Why should I choose your agency? It may sound hard, but what makes this top real estate agent so special that you shouldn't just walk down the street to the next one? There is no shortage of realtors, especially in big cities. If you're buying, are they going to put in enough time?
How good are they at negotiating? How much time is he/her willing to devote to your search? For buyers, how aggressively will they market your real estate? How many clients do they reach? Do they have an online presence? You should feel confident and secure that the top real estate agent is going to devote enough time and energy to the job.
4. Can I see a few references? The answer should be a resounding yes. They should supply you with phone numbers and emails of non-related, professional references that can adequately vouch for the real estate agent's professionalism, as well as their personality and work ethics.
Don't be afraid to ask these and many other tough questions to potential top real estate agent. A good agent will not take offense and readily provide you with all of the answers you need.
JC Realty Group – Top Real Estate Companies
Hire top Real Estate companies like  JC Realtors, an innovative, creative and forward-thinking real estate company located in Coral Springs Florida. Whether you are searching for Parkland real estate or desire Boca Raton estates for your next home, trust them to be there for you at every turn so you that can enjoy a deeper level of satisfaction and success. We specialize in Coral Springs real estate, Boca Raton, Pompano, Parkland and the surrounding areas. Give us a call for free at 954-757-8220.
Follow us on Facebook.