Ready For Building The Perfect Home Theater Room?
Ask yourself if you want a dedicated media room in the house and if so plan ahead so you can get the most out of adding value to your home. Building your dream home theater is all about lifestyle but, if planned poorly, it can turn into a nightmare. Here are five steps to home-entertainment nirvana.
1. Get good advice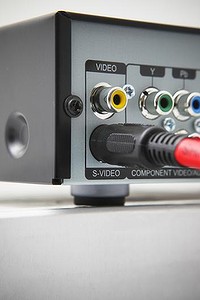 You're more likely to use your home theater if it's at your fingertips.
Building a great home theater is not merely about shopping around for the best prices for gear, it's about getting the right advice so all your gear works together as planned. Often, that means paying a little extra to shop at a hi-fi specialist rather than a discount electrical store – it's usually worth spending more if it means you get the job done right the first time.
A specialist should take into consideration the size of your room, the gear you already own and what you want to be able to do with your new home theater. They will also recommend products and technology that will play nicely together, to offer the best results within your budget.
2. Focus on activities, not products
Don't get hung up on technology, products or brands. Instead, focus on what you would like to do with your home theater.
Beware of retailers that try to sell you something on the spot; instead, look for someone who will first sit down with you to discuss your needs.
Do you want to listen to music, watch movies or play games? Do you want to access your library of movies and music from different rooms around the house? Do you want to access online content? The answers to these questions will have a big influence on which equipment you buy.
3. Plan ahead
The best time to build a home theater is as part of a home renovation. You'll save money on installation costs if the floorboards are already pulled up, the plaster is off the walls and you have an electrician on site.
The trick to building a great home-entertainment system is thinking about your future needs, not just what you want to do today. The aim is to create a solid foundation you can build on over time, rather than needing to rip it all out and start again in a few years. Once you know where your home theater is heading, it's easier to know where to start.
4. Consider a hide-away home theater
Home theaters have become the new billiard room – that refuge many dream of building but few achieve and sometimes later abandon. To counter this, many people are integrating home theaters into their living area, with gear that can be hidden away with the push of a button. You might consider a widescreen panel on the wall for watching TV during the day but a motorized screen and drop-down projector that pop out of the ceiling when required.
You can even sink your television into a cabinet or retract it into the ceiling when it's not in use. Rather than large floor speakers looming in each corner, the speakers could be discreetly hidden so the lounge room can still be used as a general entertainment space.
5. Buy a universal remote control
Spending thousands on a home theater is all for naught if no one can use it. Spreading a dozen remotes across the coffee table – accompanied by pages of flow charts – is a less-than-elegant solution. Basic universal remote controls often do little to improve the situation, trying to cram the buttons from a dozen remotes on the one stick.
The answer is a programmable universal remote, preferably with an LCD screen so the buttons change as you switch between different devices. You can even assign a string of commands to one button.
Does A Home Theatre Room Add Value To My Home?
One of the most in-demand requests that real estate agents get concerns home theaters, or at least the space to add such a multi-media room. With home-theater technology evolving and prices lowering over the last decade, it has evolved from luxury to near necessity for many. It's where the family comes together, and is one of the most occupied rooms in the house.
According to the Home Builders Association, most new homes with a $250,000+ price come with a home theater or media room. There are several ways to make a home theater room more appealing prior to showing a home. Start by cleaning all surfaces, keeping wiring as discrete as possible. Although lots of seating space is practical in a media room, it may be a good thing to reduce the number of sofas to give a spacious look to the room.
Interesting In Selling Your Home? Let Us Provide A Market Analysis Today
Are you looking to sell your home and wonder how much is it worth? As your South Florida and Coral Springs REALTOR®, we would be thrilled to help perform a market analysis and get you on track. Whatever your South Florida Real Estate need, call us to get started. Contact a South Florida Real Estate Agent Here or call us at 877-531-1555.