Tips to find the best home for first time homebuyers
Is your family is getting bigger, the boys keep fighting over who sleeps where and the older siblings have that teenage thing going on. Or you are pregnant with twins, and thinking, "should I buy a house instead of renting?"
People buy houses for all sorts of reasons. It could be because of a negatively set neighborhood, a bigger family, or in rare cases a need to change one's environment. Whatever your reason for buying a house might be, these tips will aid you towards getting a house within your budget especially if you are looking to buy your first home.
1. Pictures are nothing but pictures
There is no easier way to be disappointed than falling in love with houses online only to drive all the way there and be disappointed by the actual condition of the place. However, even in those cases, people see the potential and place lower offers on the asking price.
2. Know your threshold from the very beginning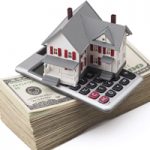 While this seems like common sense, many first time home buyers believe that a $270,000 mortgage implies getting a $270,000 house but nothing could be further from the truth. Always look to work through a cheaper mortgage especially after factoring in other little expenses such as taxes or homeowners insurance. Work with your mortgage broker and do not flinch regardless of pressure. You'd marvel how different your situation might have been if you had decided towards spending the $270,000 at one go.
3. Avoid making side comments
If you absolutely love the house don't disclose it in the presence of their seller. Remember, you can place a lower offer and they might accept it. However, if they see you are too interested, they might not accept it because they already know you are willing to pay full price because you fell in love with it.
4. Inspect, Inspect, Inspect
While this is one of the oldest rules in the book, most first time home buyers tend to ignore this ancient rule. Once you see a house you like, plan periodical inspections of not just the house but the environment, and make unplanned visits to the vicinity. It makes zero sense to leave your noisy neighborhood all in the bid to get some rest only to realize a week after moving in that your new neighbors are even louder.
5. Talk to people
While this might be relative to culture, it is often very essential to speak to some prospective neighbors about the house you intend to buy. In most cases, most first time homebuyers tend to learn much more about the house from them than their hired agents.
6. Hire an agent and don't be hesitant to jump ship
If you mind time wasting, then, by all means, hire an agent. If you notice any irregularities with regards your agent's practices towards your goal, feel free to jump ship, it's a free world. Referrals are essential when picking an agent especially when you are a first time home buyer.
JC Realty Group – First time homebuyers
At JC Realty Group we have the best realtors in town. We will find you the right house that suits all your families needs! Call today at 877-531-1555
Follow us on Facebook.