The Possibilities of Florida Real Estate
Not only now, but in the near future, many experts say it is a good time to invest in real estate in the state of Florida. All of this because its being observed that sales for both housing and commercial establishments are increasing. The potential that this state has always shown is now much more palpable than in the recent past. The Florida real estate is something that sector investors and professionals have never ceased to bet on it.
If you are interested in getting involved in the Florida real estate opportunity, then it would be important for you to know how things really work. For example, if you are someone who owns or leases a Florida real estate property, you should always know about the possible costs that would be associated with it. A property title or a lease contract can also help save you from a lot of headache that you might possibly encounter in the long run.
Furthermore, getting some advices from a lawyer with a good background about the laws involving the real estate should be highly considered before you make the purchase or lease a Florida real estate. They could help you out a lot and the advices they could give you would be more than valuable so do not skip this important step. Aside from that, you should also consider the importance of working with a reliable real estate professional that has a good track record in the Florida real estate market.
An of course, your preparation wouldn't be complete unless you are familiar with the most commonly-used words and terms when it comes to the Florida real estate. That is really important so you won' get lost or get fooled at all. If you still aren't familiar with real estate terms then read on so you could learn new words and use that as a good starting point for you.
Our first word is the word broker. A broker is actually a person who does the task of linking a potential real estate buyer to someone who sells such property, or a lessee to someone who leases such property, as well. Florida real estate brokers need to obtain a license from the State of Florida first as a requirement. Otherwise, they could not be allowed to operate legally. These brokers earn by receiving a commission from either the property seller or form the one who leases it.
Second, you will always get to hear the word appraisal. This term refers to a report that is formally put into a written one as prepared by a Florida real estate professional. Normally, an appraisal consists of details about the impartial assessment and value of a property. It also includes some details about the estimation and the rationale behind it. In the Florida real estate, an appraisal is something that is compulsory for every property that gets sold.
And of course, you might have encountered the word concessions. Concessions are discounts or benefits that are granted by a particular seller so as to close a deal when it comes to selling or leasing a Florida real estate property. Some of these benefits include, but are not limited to, renovation of the property, lesser rental fee for a specific time period and many others.
Need Help With Florida Real Estate Questions?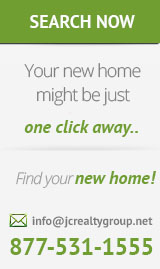 Are you looking for that just right, place to call home here in South Florida? Perhaps you're downsizing or moving up in size to accommodate a growing family. Perhaps you're relocating to Coral Springs or elsewhere in South Florida. As your South Florida and Coral Springs REALTOR®, we would be thrilled to help you find your new home or sell your home. Whatever your South Florida Real Estate need, call us to get started.
JC Realty Group was founded in 2001, a Coral Springs real estate agency built on the foundation of professionalism, integrity and understanding of real estate that has propelled them to being the best real estate agency in the Coral Springs and Parkland areas. Whether you are looking for that just right place to call home, trust them to be there for you at every turn so you that can enjoy a level of satisfaction knowing you have made the right choice. We specialize in residential real estate, rental properties, short sales, and foreclosures. Call us today at 877-531-1555.